What can Room Solutions by Paula, Home Organizing and More DO FOR YOU?
Home de-cluttering, or staging using your own furnishings, Room Solutions gets your home ready for sale or special occasion. Working with you and your Realtor Paula edits and neutralizes your things. Clutter-free homes show well.
De-cluttering is an easy home improvement and not just for Staging.
Whether you're a new mom, have teens/college kids, have a new blended family, have a busy schedule, or just overwhelmed with "stuff", Room Solutions by Paula will help to organize your home. The changes can be profound.
Servicing all areas in the home including:
Kitchen and pantry
Closet taming and organizing
Toy room
Memorabilia, family keepsakes organizing, and storage
Garage organization
Garage sale planning/organizing
Storage units – inventory & organize
Common living spaces
Home office set-up or reorganization
Paper management, Command Center setup
Common living spaces

Space planning

Laundry room
Light decorating
Downsizing assistance
All aspects of the home selling process:

De-cluttering a home to maximize space for potential buyer
Staging for selling using YOUR items (I think outside the box)
Unpacking
Coordinate services with Realtors
Set-up of new home, staging for living
WHAT'S THE "MORE" IN HOME ORGANIZING AND MORE?
I offer drop-off services to a charity at the end of each session at no charge to you.  I will donate and take away whatever fits in my car, take photos, leave you a tax itemization sheet and provide you a tax receipt from the charitable organization.
During our session,  if you wish, we can determine which items should be sold, donated, or consigned and what may be right for you.  I will provide recommendations or can assist in the consignment process.  I am knowledgeable and familiar with the local shops in Folsom and Orangevale.  I can take items to consign for usually a 1 hour fee; you keep all the proceeds of what sells.  I will track the items for you on my calendar.
"Thank you Paula, I got the check in the mail today (from the consignment process). I'm impressed with your level of service." – Joanne P
I can shop on your behalf for storage or office items for a pro-rated hourly fee.
I can assist with party planning and setup.
Depending on the project and area I can offer bundle packages with a small reduction in price (usually the Folsom, CA area).
I will research at no charge any reasonable storage item question or concern you have, and MORE importantly,
I am there for you!
"Before our first appointment I was nervous to show you how I hid my stuff. You are so sweet and helpful and not judgmental at all. Such a good start to a huge project. I have so appreciated the things and areas we have accomplished Paula. Good teamwork. You are awesome." Patty F., Rancho Murietta
Local non-profits we support with your donations:
Snowline Hospice Thrift Stores
WEAVE, Sacramento
Powerhouse Ministries, Folsom
Folsom Food Bank
Salt Mines Food Bank, Lincoln
Last Ministry Boutique, Orangevale
Family Resource Center – Folsom Cordova Community Partnership – a division of United Way, Rancho Cordova
Women's Empowerment Center, Sacramento
"Thank you Sacramento Professional Organizers (Paula, Carly, Stacy, Katrina and Laura) for using your skills and passion for the betterment of our community and to support our mission to end homelessness for women and children in Sacramento!" Women's Empowerment, Sacramento.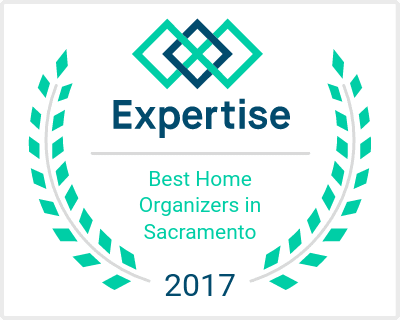 Room Solutions by Paula, Home Organizing and More services Folsom, California (CA), El Dorado Hills, California, Granite Bay, CA, Roseville, CA, and other parts of Metro Sacramento California (CA) area. Please inquire.