What makes me different?
My goal in working with you is to teach transferable skills so if you wish you will be able to do another room or area in your home yourself.  I understand the sensitivity needed and the emotions of the organizing or de-cluttering process.  I am there for you each step of the way.  I can "hold your hand" if and when you need it.  We can do the work together, or I can do some of it for you.
Having moved 7 times in 13 years (6 of those times with babies, toddlers, then young kids) forced me to learn where everything was and how to get ready for a  real estate showing on a moment's notice.  Moving from Toronto and relocating to Southern California, Denver, Knoxville, Omaha and Sacramento presented many storage challenges (who needs a snow sled in TN or an inner tube/pool toys in NE?).  I had to have systems in place. Everything needed to have a place, a home.  Not to mention paying for some of the moving charges one or two times makes you re-think your stuff.  This also gave me an eye for design and spacial planning.  I certainly could not purchase new things each time for every home and room.  I learned how to creatively make things work.  I pride myself on thinking "outside of the box", and when need be, on a budget.  Since that time I have taken some private design/decorating classes from professionals.
I never realized how much my previous social work education and background would come into play in this new field that basically chose me.  If I can help reduce both your emotional and physical clutter,  in a safe, non-judgmental environment, then it's a win-win situation.  Having worked with special needs populations (in both Canada & the US) and geriatrics affords me the sensitivity required to be the best Professional Organizer I can be.
I am a member of Organizing Specialists of Sacramento.  This allows me to draw from a pool of efficient women for larger or time-sensitive projects.
I am licensed and have been a member of the National Association for Professional Organizers (NAPO) since 2013.  In 2012, a neighbor took me to his mother's home in Alturas, CA and we organized a few storage units, loaded up a van full of Hallowe'en, Thanksgiving & Xmas decor and were able to consign over 80% of them back here in the Sacramento area.  And thus a love and passion for this field and helping others was born!
As a Professional-level member of NAPO, I have access to the latest in professional educational tools in our industry.
I adhere to a comprehensive NAPO Code of Ethics http://www.napo.net/?page=about_ethics
This code of ethics further reinforces my social work background; confidentiality is a priority.
          Member, Sacramento Professional Organizers
See What My Clients Are Saying About Me…Testimonials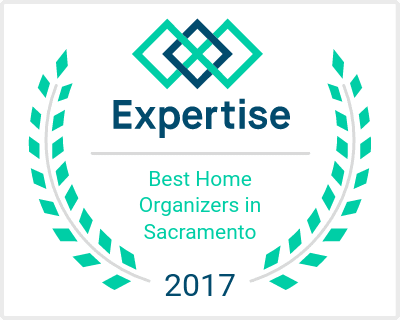 Room Solutions By Paula, Home Organizing and More is a showcased Folsom, CA professional organizer on FindMyOrganizer.com!